Yes my hundredth post, and I'm going to use it to make your lives a little better. Bookmark this and then whenever you're feeling down you will be instantly perked right back up again, all because of...
Dancing Ryu!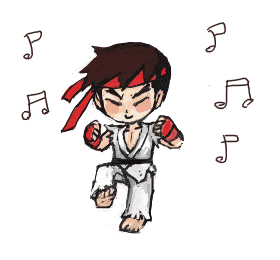 Look'it'im go!
Dancing Ryu is by the wonderlicious
Emlan
who always makes me smile.